July DragonSnack
Hey everyone, Talon here. I will be taking over for The Dragon, doing the newsletters.
We have a few new things to announce:
1.The website layout will be changing drastically in the next few weeks. If you have trouble finding anything, give us a call at (952)276-1116 or email us atdragonmarsh@gmail.com
2.The store hours have changed for summer.
We will now be open:
11-8 Wednesday – Saturday
and
11-6 Sunday – Tuesday
3.The classes have been moved to the new "Classes at Dragonmarsh" page.
4.We have many new clases on the schedule, so don't forget to take a look, and sign up for the upcoming classes. Such as: Tea tasting and Death by Chocolate.
Thanks again for your continued support these past 26 years.
'Til next time.
Talon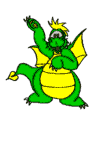 You are receiving this newsletter as a result of signing up for it at DragonMarsh or having requested it online. DragonBytes and DragonSnacks are information services from DragonMarsh©. Your Privacy is important to us! DragonMarsh will NOT SELL or TRADE your e-mail address or any other information to ANYONE for any reason. If you didn't sign yourself up for our newsletter, and would like to be removed from our mailing list, please unsubscribe via our web interface at http://www.dragonmarsh.com/dots. To contact us for any reason, including questions and comments, please e-mail the store at dragonmarsh@aol.com.